A long time ago, in a tea mountain far away

We visited Naka back in 2010, at the time, it was a small village, whose reputation for tea quality didn't extend beyond the backrooms of Menghai. The place was hard to access because it is located at the tip of Mengsong area, North of Menghai. You have to cross a national park to go there.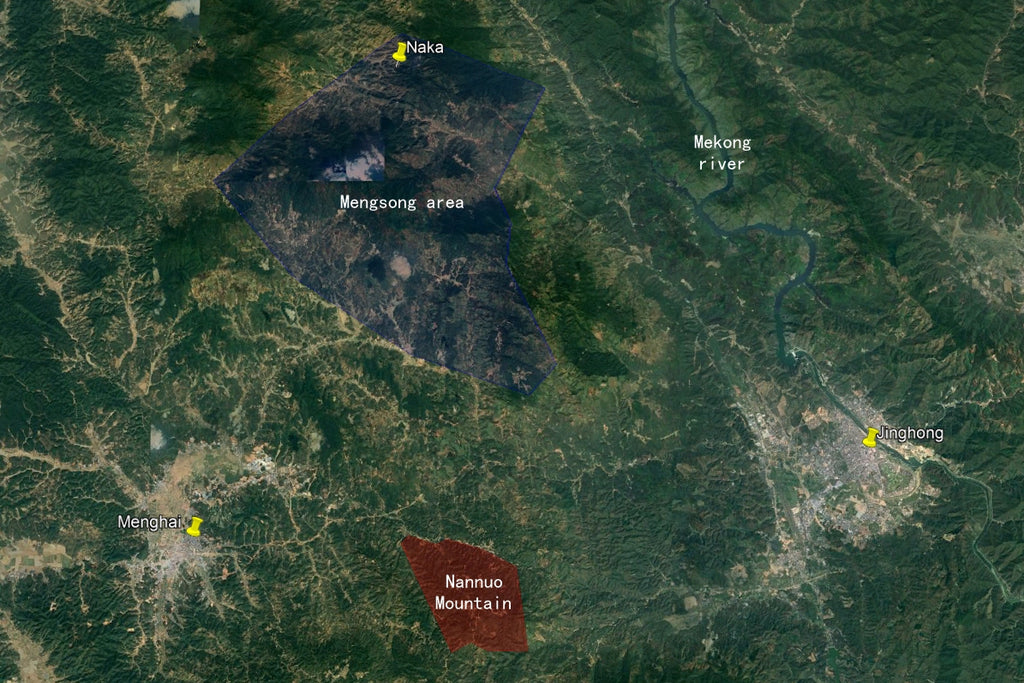 We made the journey in the back of a tractor while the driver was making frequent stops to steal the pavement from the road in order to improve his house. When we arrived in Naka, night was falling, and a thunderstorm burst out. We will always remember the solace brought by a fragrant and bitter cup of Naka Gushu. A handful of leaves thrown in a simple mug, enjoyed by the fireplace while rain and thunder was wrecking havoc in the courtyard. This was one of our most memorable tea experience.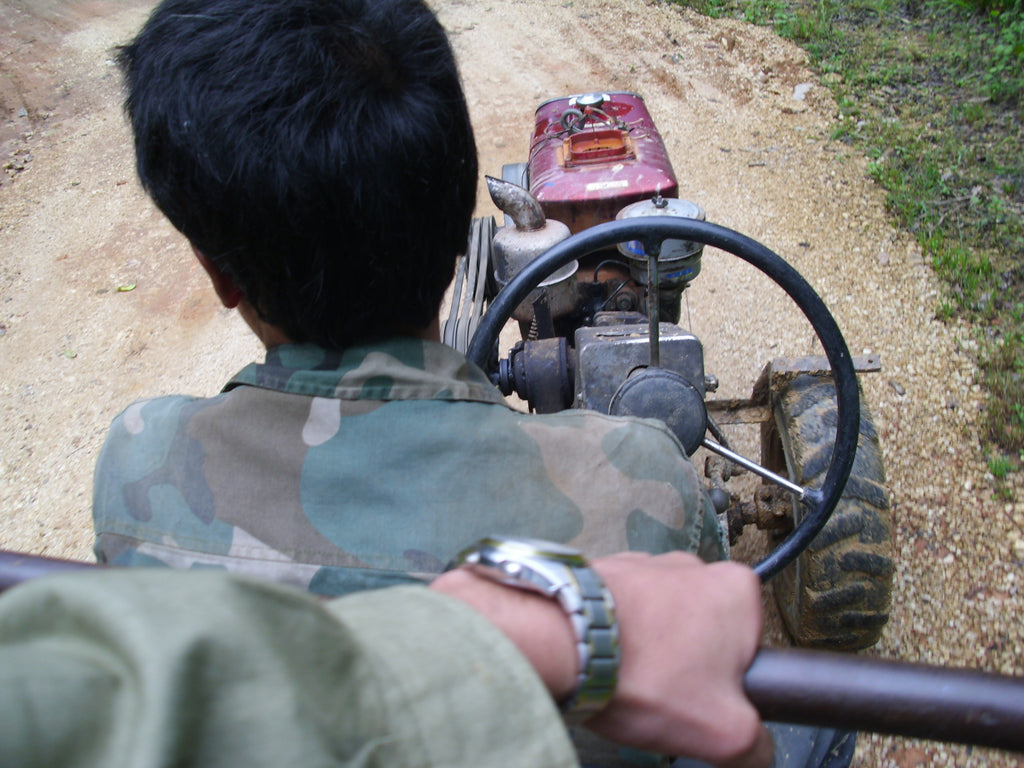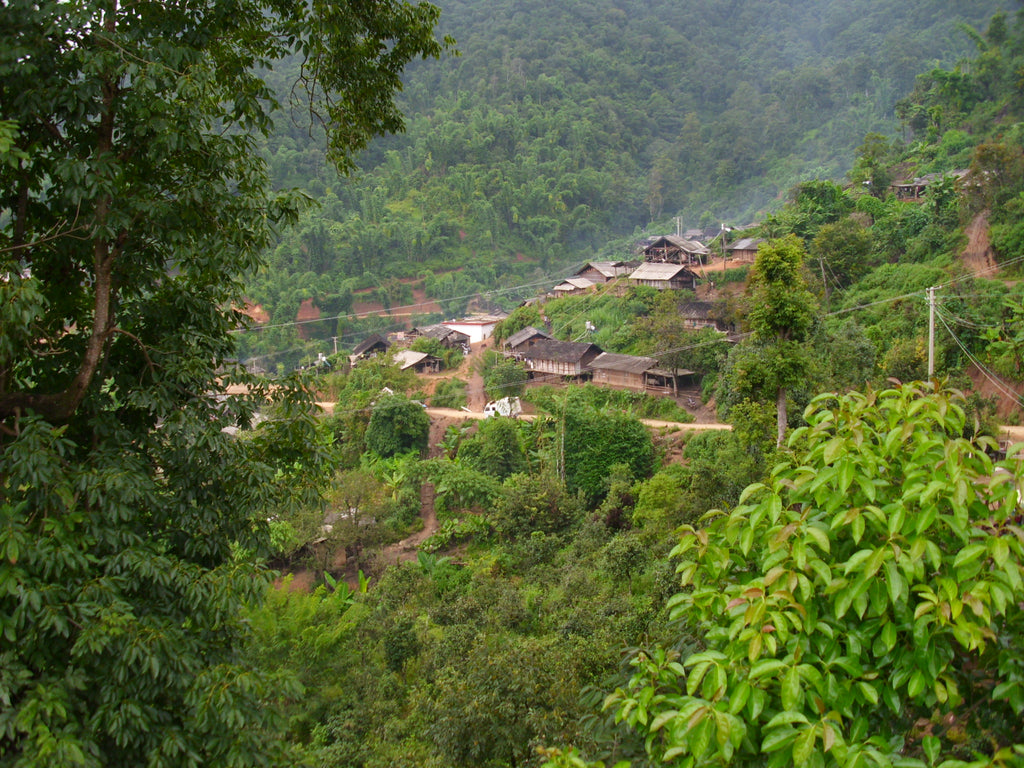 Forward to 2020, we travelled by car in May. Unsurprisingly, the road is in perfect condition and the ride from Menghai only takes two hours. Yet, not many visitors this year due to the coronavirus crisis.

We didn't know anybody in Naka but we were eager to make contacts. The delicate balance between soft and hard power that the tea delivered ten years ago was still present in our mind.
What happened in ten years is simple. Naka became the most famous tea village in Northern Menghai. Combined with a small production compared to Bulang or Jingmai area, one can expect to find a lot of mislabelled teas being sold there. Ten years of tea trade taught us to be vigilant.
A crisis is an opportunity
Spring 2020 was a good year for impromptu visits to famous villages because the lack of visitors made the farmers more open to new connections. We visited a couple of factories. You can learn a lot about the farmers by just checking their factories. Watch all the Columbo episodes and you'll know about it.
After trying different teas, we settled for their second flush Gushu, which they had just made a week ago, in late April. As a famous terroir, Naka is about as expensive as Lao Man E. For a first try, we'd like to offer the best price for value. We also bought a kg of early Spring tea that we might add to your order as free samples.
That tea is the real deal, you get a high velocity bitterness, different from what you'd get in a Bulang tea. The bitterness is more in the upper mouth than on the tongue and it doesn't change into sweetness but rather into high-pitched fragrance. It's just a different experience. The fragrance is of an alpine nature, you can smell the forest in the cup.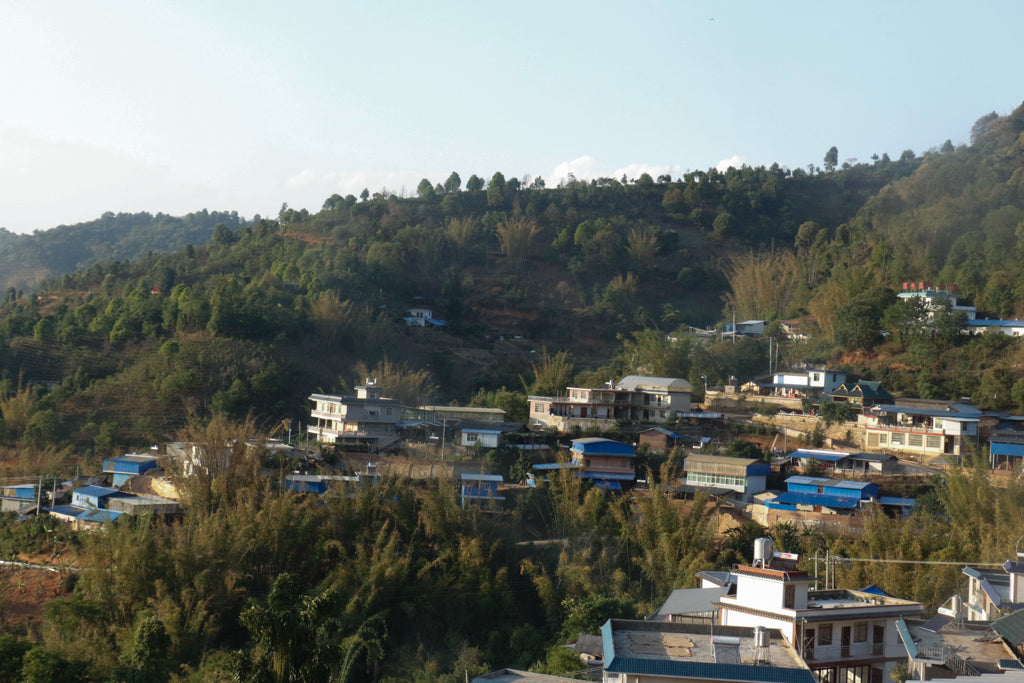 Mengsong has a unique personality

Mengsong teas behave in an interesting way, they are not heavy and juicy like most good teas are. But they attract you with a certain bite that makes you want to have another cup.
If Naka is the most famous village in Mengsong, it is not due to unjustified hype. There are many villages in Mengsong area, all distant from each other. There is no reason why Naka would be famous, apart from providing the best tea out there. It is the pinnacle of mengsong terroir because it exhibits all the noticeable characteristics at an expanded volume.
Other villages would either have bitterness or fragrance. Sure you could blend them and get something like Naka, but you wouldn't have it as powerful as the original. This works just like a good Lao Banzhang tea, you can imitate it, but never equal it.